We love to start each Wednesday in prayer, worship and listening to great Pastors and Youth Pastors from our area! Today we got to listen to Bailey's Youth Pastor, Ricky Altmiller!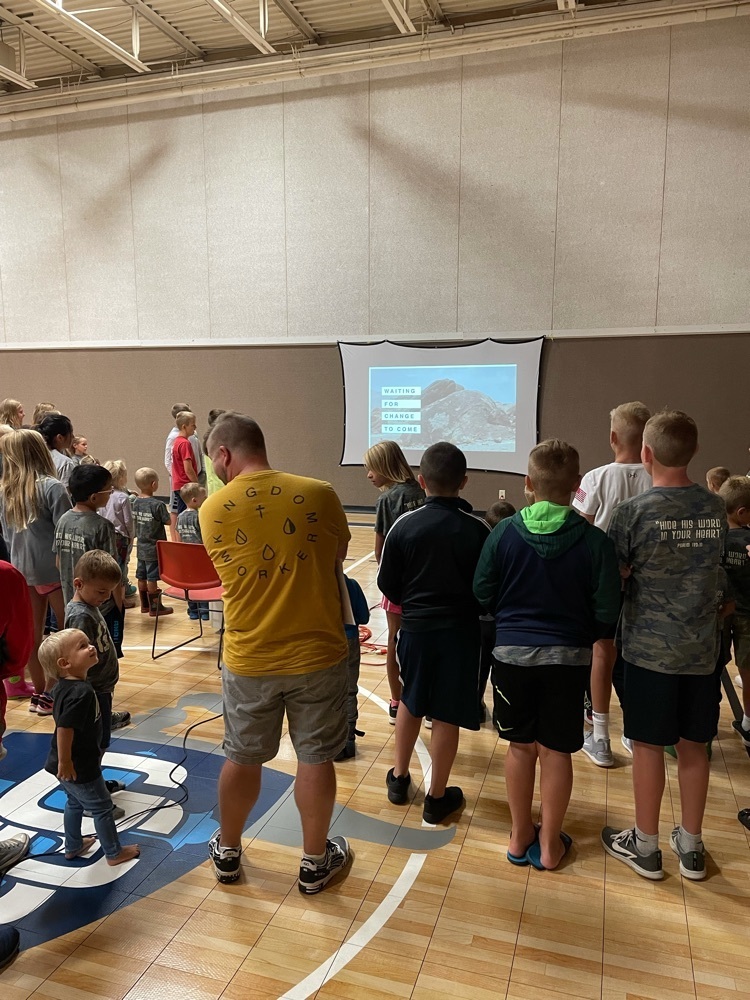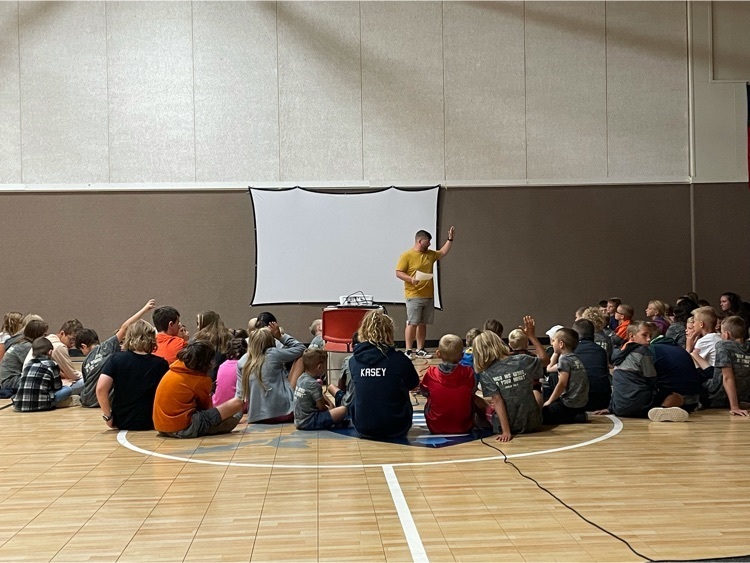 Carry The Light Don't feel sorry for or fear for your kids because the world they are going to grow up in is not what it used to be. God created them and called them for the exact moment in time that they're in. Their life wasn't a coincidence or an accident. Raise them up to know the power they walk in as children of God. Train them up in the authority of His Word. Teach them to walk in faith knowing that God is in control. Empower them to know they can change the world. Don't teach them to be fearful and disheartened by the state of the world but hopeful that they can do something about it. Every person in all of history has been placed in the time that they were in because of God's sovereign plan. He knew Daniel could handle the lion's den. He knew David could handle Goliath. He knew Esther could handle Haman. He knew Peter could handle persecution. He knows that your child can handle whatever challenges they face in their life. He created them specifically for it! Don't be scared for your children, but be honored that God chose YOU to parent the generation that is facing the biggest challenges of our lifetime. Rise up to the challenge. Raise Daniel's, David's, Esther's, and Peters! God isn't scratching His head wondering what He's going to do with this mess of a world. He has an army He's raising up to drive back the darkness and make Him known all over the earth. Don't let your fear steal the greatness God placed in them. I know it's hard to imagine them as anything besides our sweet little babies, and we just want to protect them from anything that could ever be hard on them, but they were born for such a time as this. ~Alex Cravens #CarryTheLight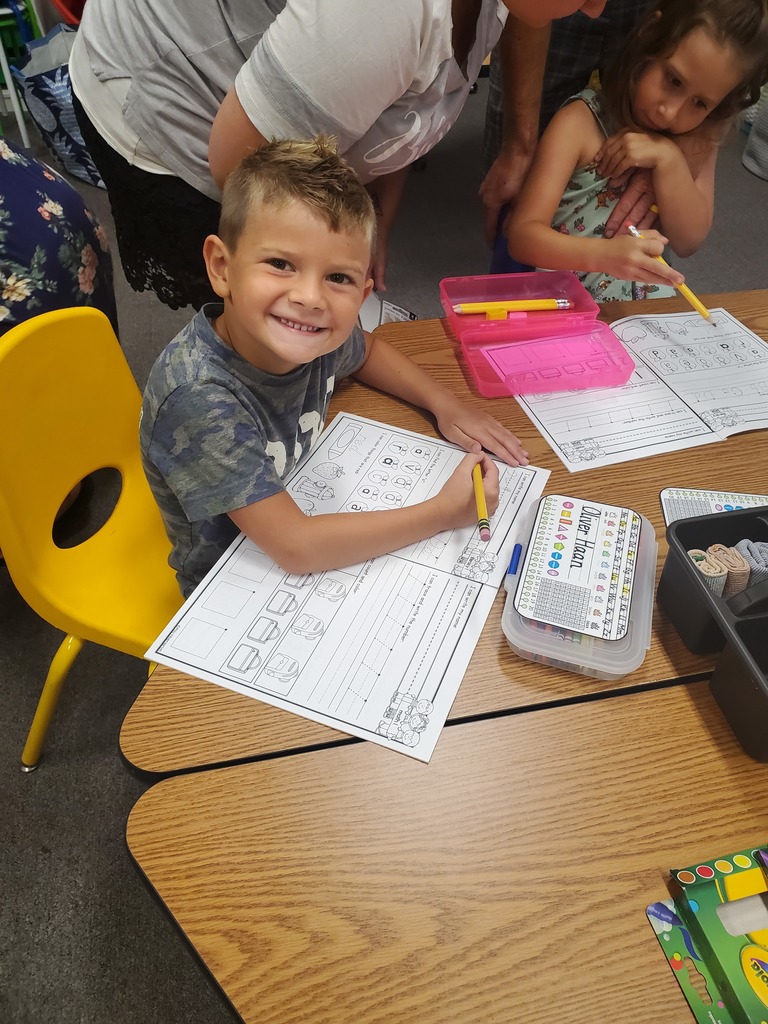 Dear God, Tomorrow's the big day! Our first day of the 2021-2022 school year and we have a few favors to ask. First Lord, we pray tonight, as each student lay their heads down, you would take away any anxiety or worry they may be feeling. That you would fill each child with excitement and joy for what tomorrow holds! Lord, we pray for each teacher and staff member. We pray they would feel deep within them the call you have sent them, to be a disciple to these children. Lord, we pray for our parents as a new chapter begins in their lives. Lord, remind them of the Godly choice they have made to send their child to a school that will fill them with God's love. Lastly Lord, we ask for a blanket of protection around our school. Lord, keep the enemy at bay and strengthen the faith of each and every person who enters our God fearing school. Lord, you are amazing! You are wonderful! We give all the glory to you! We are over the moon with excitement to see what you have in store for us this year! We love! We thank you! In your beloved sons name we pray, Amen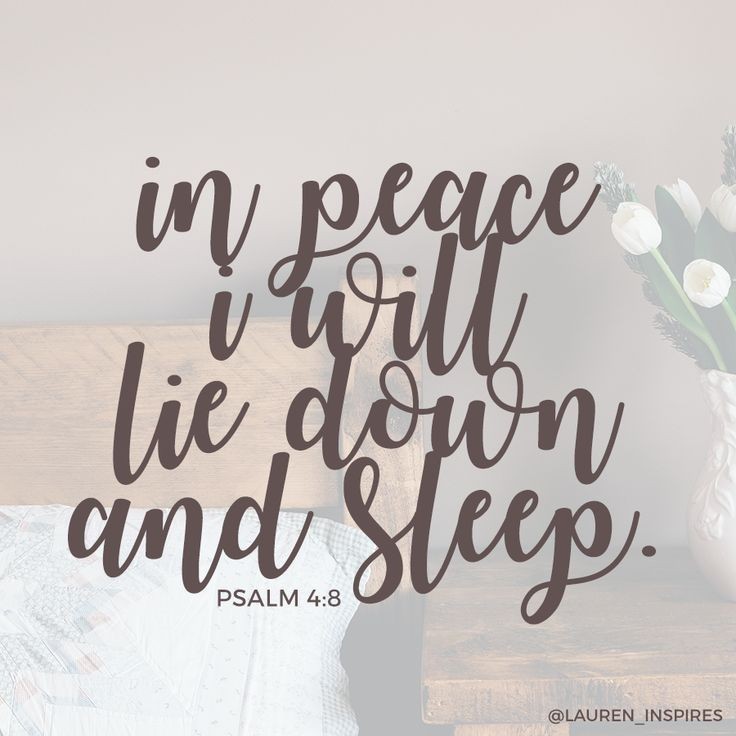 GCS is looking for a New Soccer Coach! The first game of the season is September 16th and we would love to be able to start practicing before! If you are interested in serving GCS in this way, please contact our Athletic Director Mark Nagy at 231-375-9276.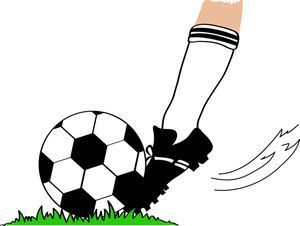 Don't forget about tomorrow's Worker Bee Day starting at 9am! We need all the help we can get to kick this year off right! Many hands makes light work! Lunch will be provided!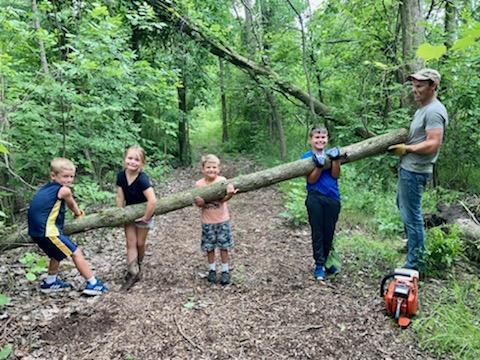 Get your volunteer hours in early! Join us for Worker Bee Day #2 this Saturday, August 14th, at 9am! Help us get our school back in tip top shape for the 2021-2022 school year! We can't do this on our own! Many hands make light work! Lunch will be provided!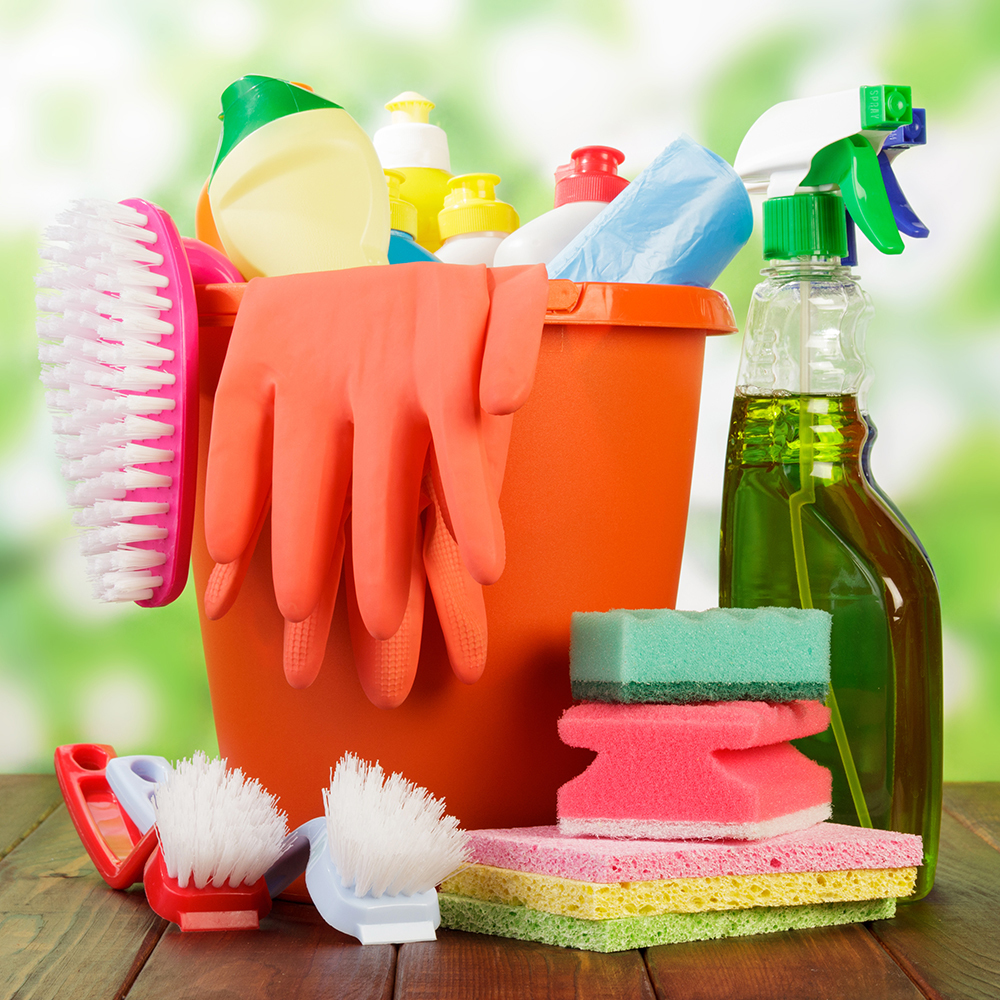 This is what you've all been waiting for! Follow the link below to find your child's classroom welcome letter and supply list! You can also find these by going to the document section on the website! Ready, set, start shopping!
https://www.grantchristianschool.org/browse/239098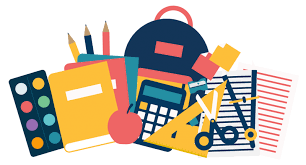 Tomorrow is Worker Bee Day at GCS from 9am - 2pm! Get those volunteer hours in early this year and come lend us a hand! Lunch will be provided! We hope to see you there!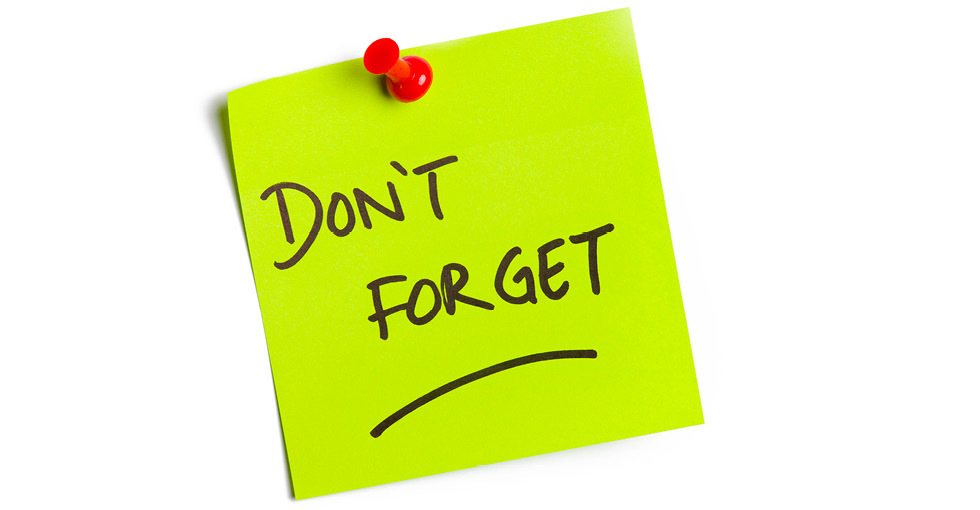 REMINDER: GCS Worker Bee Day is this Saturday, July 17th from 9am-2pm. Please bring any extra cleaning supplies you may have. Lunch will be provided! Thank you in advance for your willingness to serve our great school!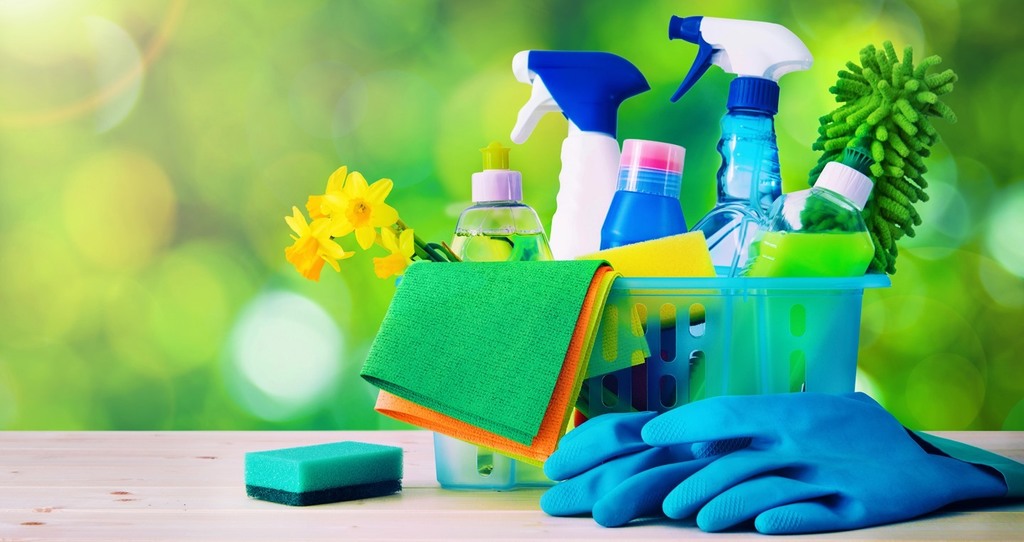 We want to keep you informed on all of the new and exciting things happening at GCS! Check out this video to learn all about our NEW APP! "It's everything GCS in your pocket!" Click the link below to view the video: GCS Mobile App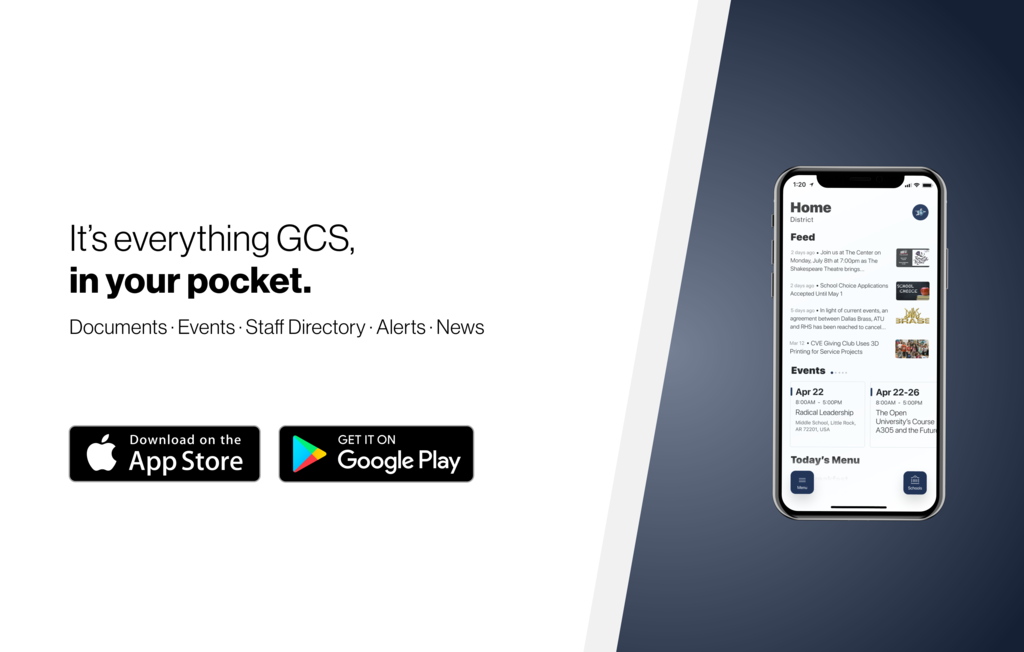 A big Thank You to everyone who came out to help with Grounds Clean Up this morning! We may have gotten a bit wet but the school has never looked better!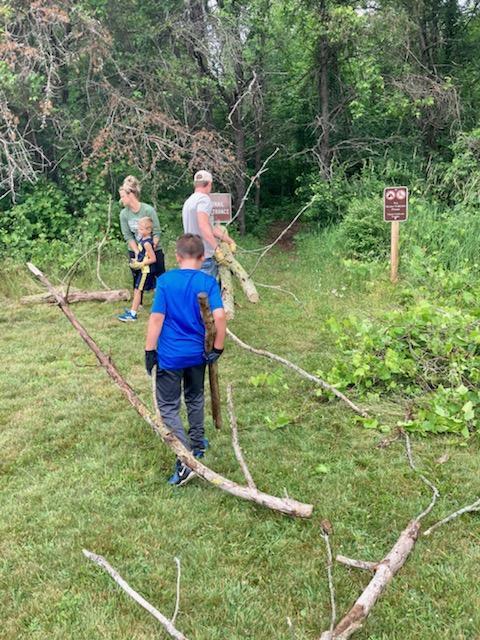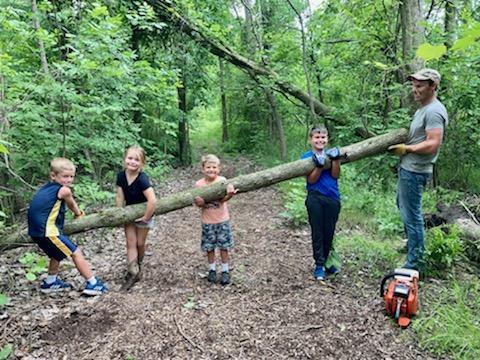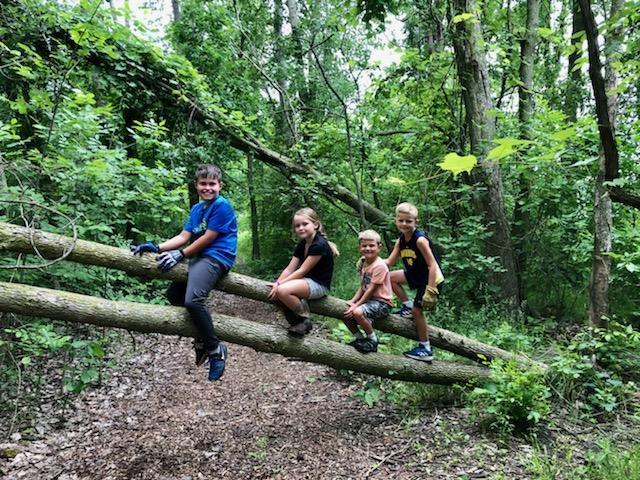 It's GCS Grounds Clean Up Day this Saturday, June 19th, at 9am! Bring your weed trimmers, blowers, shovels, rakes, etc! Let's polish up our 75 year old school together!!!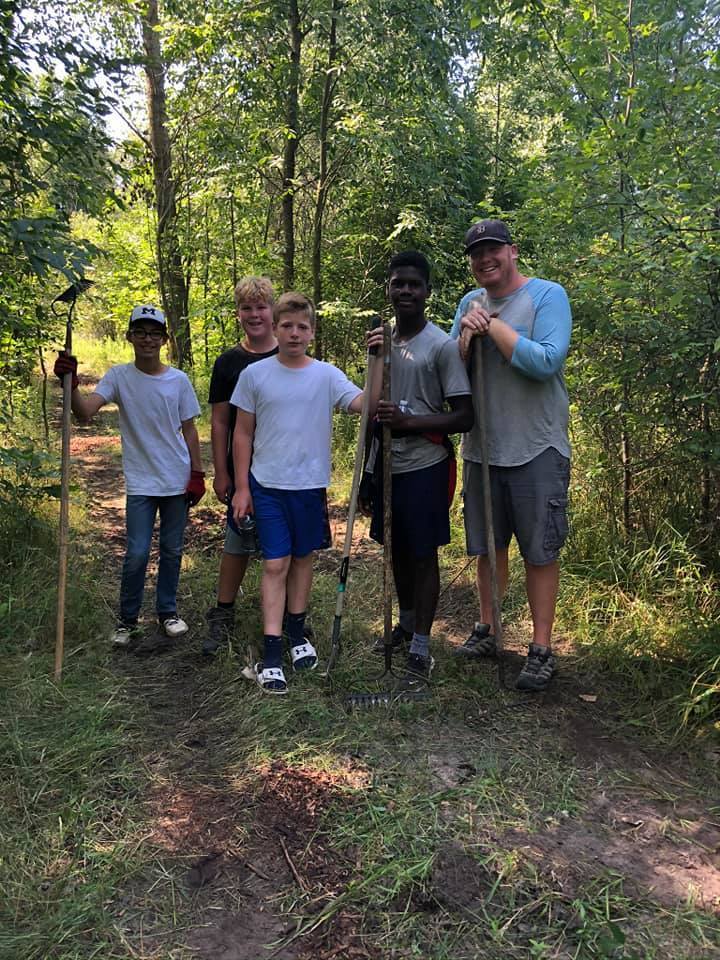 Let's Celebrate! We are not only celebrating the end of the year and the start of summer, but we celebrate God's faithfulness this school year! In a year of unknowns, God was known and made known! Our little school thrived this school year and students and families grew!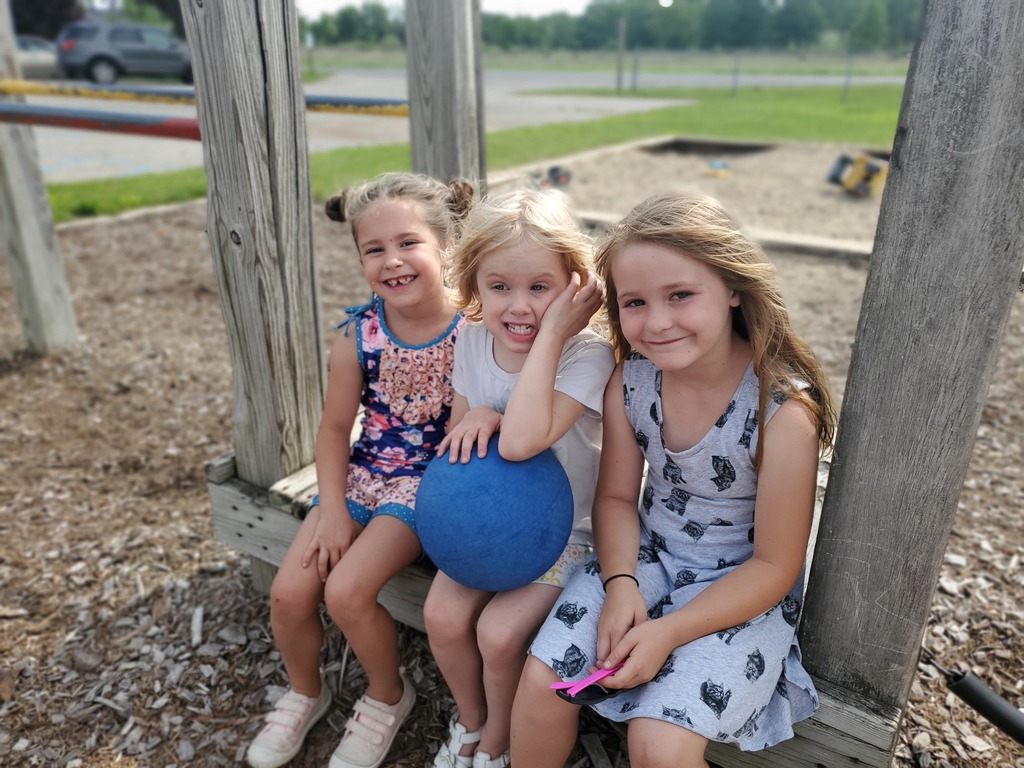 "Come bloom with us" at Grant Christian School.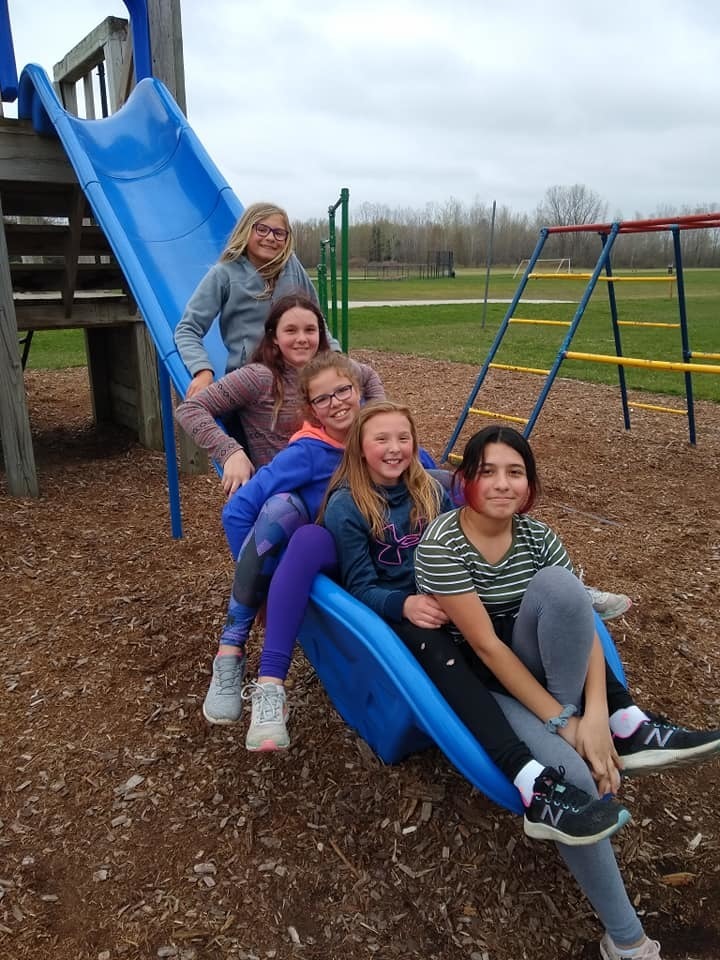 The signs have been updated!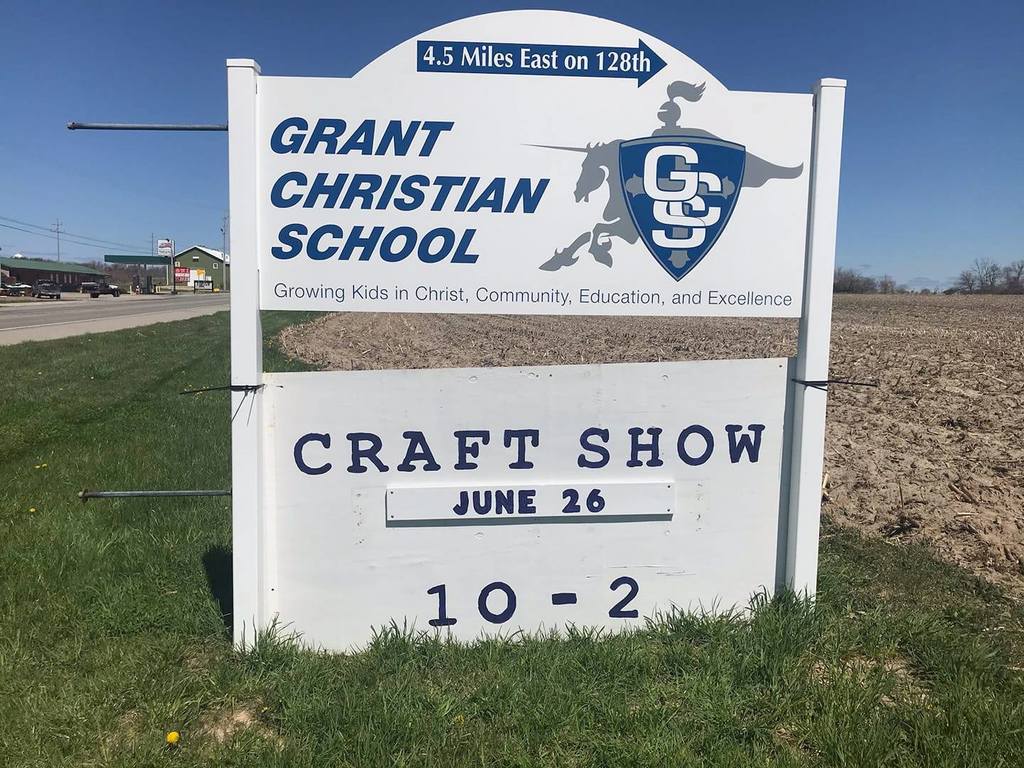 Now Enrolling!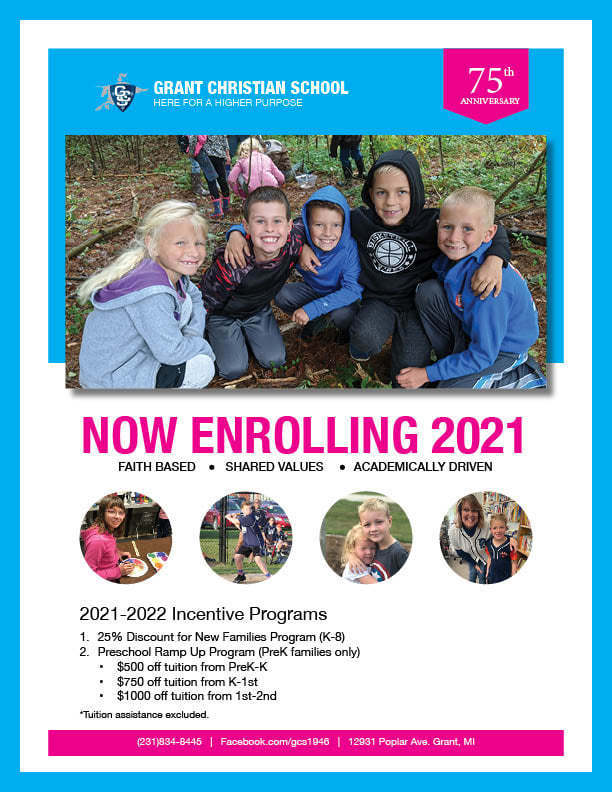 Vendors are ready. Come on out and shop!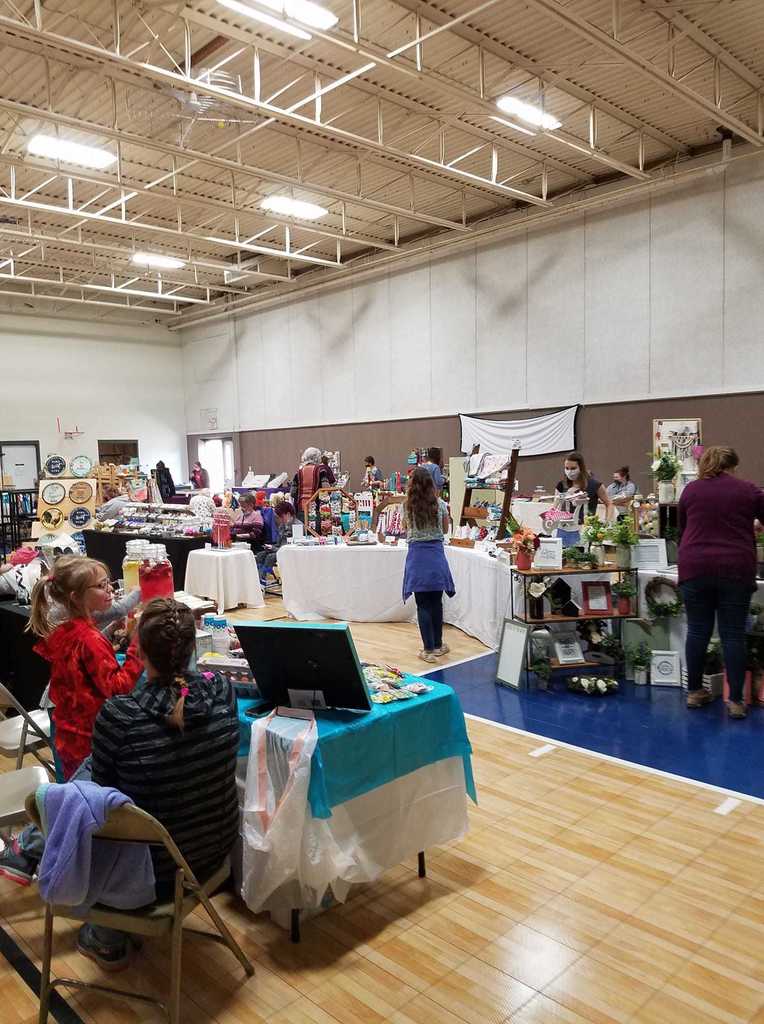 Happy Friday!